Wherever you are on your journey
We believe you can move through life at a higher vibration. My Metaphysical Maven is here to empower you to step into your intuitive gifts and teach you how to put them to use every day.
My name is Magdalena, and I've always had an affinity for stones and crystals. For years, I've studied them extensively and taken notes of my own experiences through trial and error. There came a point in my life where I could not deny the power of these gorgeous stones and what they were doing for me. Crystals helped me work through the inevitable ups and downs of life, from little every day stressors to more major, unexpected crises. Naturally, I am drawn to helping others so I was compelled to share what I learned because it was just too good to keep to myself. I started sharing the magic of crystals by making gemstone jewelry for friends and family, then came gridding people's homes with larger stones- both of which resulted in rave reviews and some pretty incredible healing results.
I believe we all have intuitive gifts, and our life experiences truly push us to step into these. On my personal journey, this was amplified with the birth of each of my three girls. I quietly began sharing what I found with friends and family. After an overwhelmingly positive response of validation and encouragement, I began offering intuitive guidance and sessions to a small handful of clients, some of whom wanted to learn how to harness their gifts as well. As word got out, I had no choice but to expand with courses and retreats. This created a collective space for clients to not just connect with me but with others as well and even opened up opportunities for them to begin their own spiritual practices.
This all paved the way for the birth of My Metaphysical Maven.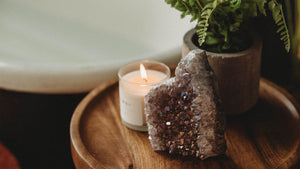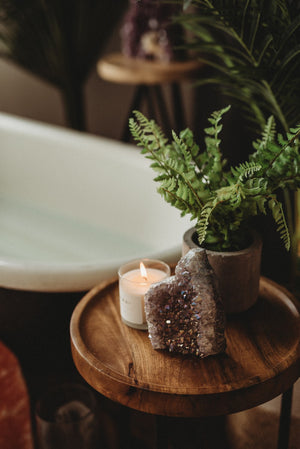 At My Metaphysical Maven we serve everyone - so whether it is simple curiosity that brought you here or you're at the next level and looking to add to your collection, you can trust that you've found yourself in the right place.
Our crystals range in size and purpose and are all genuine, ethically sourced, and intuitively picked. In our online shop you'll also find a variety of healing methods to choose from; intuitive readings, crystal prescriptions, courses, and retreats. These have all been carefully designed to provide you with clarity and understanding on the deepest soul level.

We are so proud of what we've created in our little corner of the metaphysical world. It is our mission and purpose to help you wherever you are on your journey to spiritual fulfillment and Higher Self alignment. Take your time while browsing through each piece and offering because what is for you is always waiting and crystal magic has no timeline.